News from Galicia
News from Galicia
Is it the end of coronavirus / Covid-19 lockdown in Poland?
Poland is slowly returning to normality. Assuming there has ever been any normality in the world we live in. Restrictions are lifted, people return to work, services are resumed. At the same time testing is finally starting to reach some secure and steady levels to reflect what we are going through. The State Museum Auschwitz Birkenau has worked out the new system of visiting the site which will be tested on May 30th and 31st. Let's hope that the situation will remain under control and the whole pandemic in Poland will be closed within the last 2 months, 20.000 infections, and less than 1000 deaths. Is that wishful thinking? Time will show.
A lonely March from Auschwitz to Birkenau on Yom haShoah April 21st, 2020 by dr Tomasz Cebulski.
Yom HaShoah 2020 brings back all those encounters, teachings and experiences gained on the paths of studying and learning about Auschwitz – Birkenau. All those genealogical and historical discoveries which finished in tears of joy or pain. Marching from Auschwitz to Birkenau is my duty. The first International March of the Living for me was in 2000 and then every few years I was marching again and again in various capacities. I can't imagine that after 32 years of the International March of the Living program no one will march today on April 21st, 2020. I decided to be there and keeping to all the sanitary restrictions cover the path in the name of continuity, everlasting education and most importantly memorial tribute to Auschwitz victims. Keeping memory is about keeping its rituals and redefining those in the spirit of historical accuracy and search for the new contemporary meanings. Please be there with me today in thought in spirit or prayer.
7 minutes version https://www.youtube.com/watch?v=qLrC1COeJ8E
80 minutes version https://www.youtube.com/watch?v=ZX3Ux2r7qR0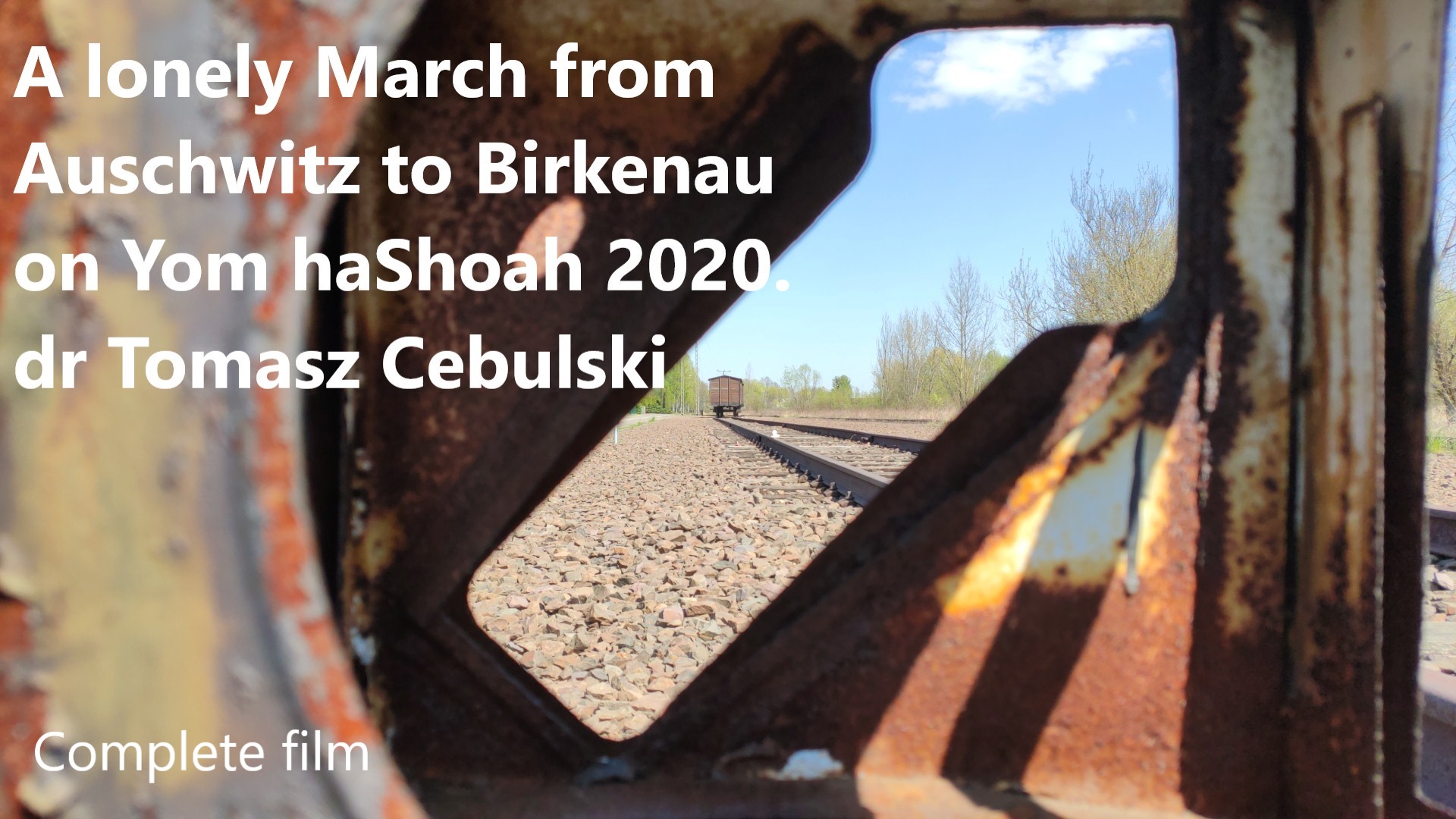 77 Anniversary of the Warsaw Ghetto Uprising.
Yitzhak Zuckerman - "I don't think there's any need to analyze the uprising in military terms. This was a war of less than a thousand people against a mighty army, and no one doubted how it would turn out. This isn't a subject for study in military school. Not the weapons , not the operations, not the tactics. If there's a school to study the human spirit, then it should be a major subject. The really important things were inherent in the force shown by Jewish youth, after years of degradation, to rise up against their destroyer and determine what death they would choose: Treblinka or Uprising. I don't know if there's a standard to measure that. "
quote from Zuckerman from the book for Janina Bauman "Winter in the morning" New York: Free Press, 1986.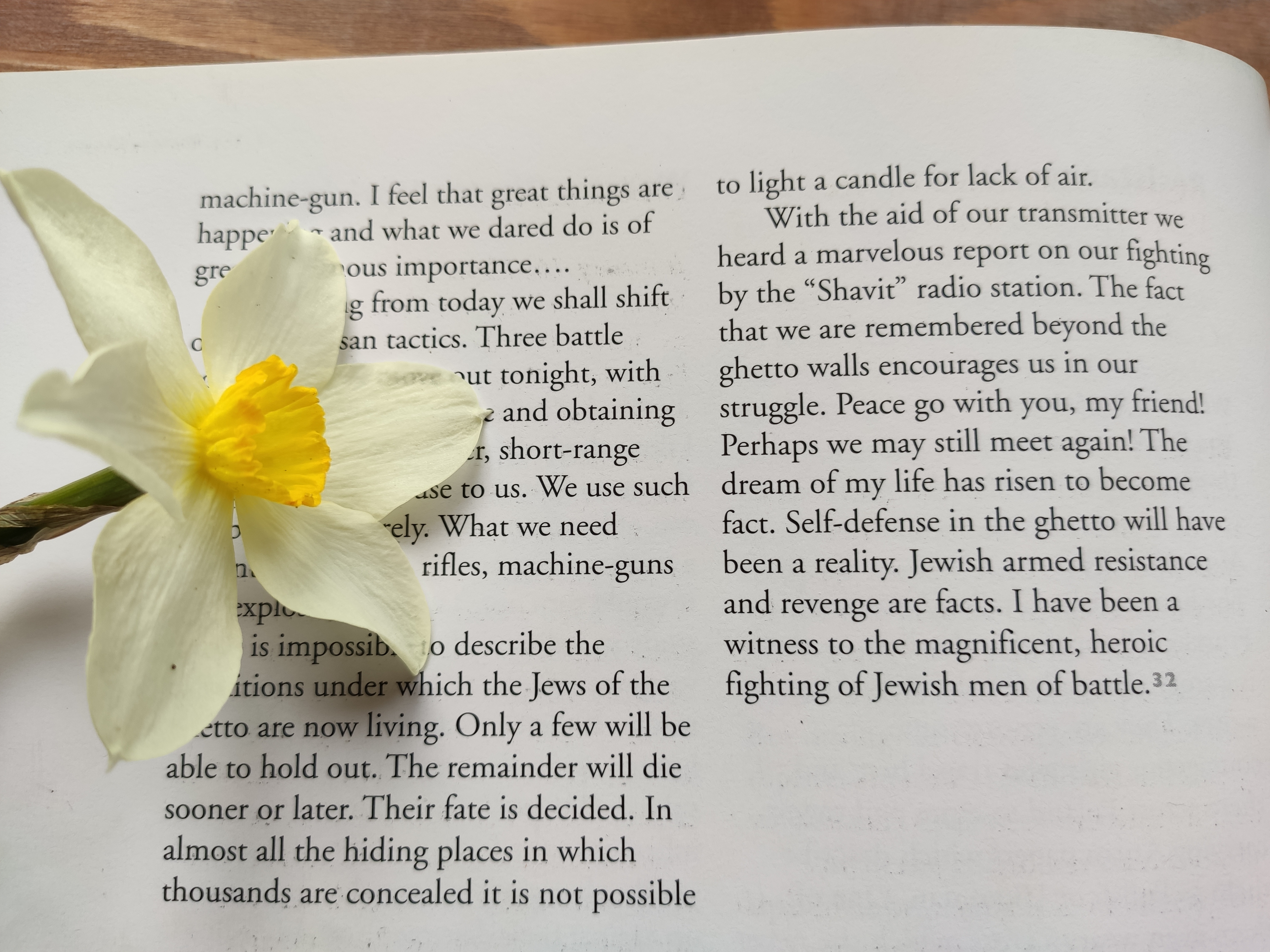 Rooting in genealogy as the answer to the uncertainty of coronavirus time.
Coronavirus time of isolation proves to be a good time for all those things that we have always been putting off into the undefined future. After tidying up your basement and garage, and just before cleaning your roof tiles one by one on both sides, how about tidying up your family history? In this time of uncertainty and the gradual collapse of the old world's structures, our families and circles of friends come once more to the forefront. They are the providers now. Providing help, consolation, advice, entertainment.
Within a week, life has moved from global to very local.  We have swapped flying and driving for cycling or walking.  We are walking, often for the first time, the paths closest to our home.  Finding shortcuts and now only social distancing from our neighbors, those that we have never acknowledged even exist. The strength and sense of social security lie often in those relations now. A single smile, a gesture or a 3 minutes small talk means more than hundreds of Facebook likes we were collecting. And it is ours, physical, local and comforting.
Ties of blood gain special value now as we all worry about the elders. We worry about their isolation from coronavirus, how to protect them from COVID-19, but also, we worry about their psychological well being. Maybe it's time to ask all those questions that we thought could always wait. Maybe it's time to collect the stories and learn the family lore. Maybe it's time to record those conversations.  I know Skype and Zoom don't necessarily help in communication with elders, but once they get used to it, believe me, they embrace it.  It also provides  a great opportunity to create a record without putting too much formal camera pressure on the person. The Pesach or Easter table on-line may provide a convenient possibility since we are already connected. Talking history doesn't have to be talking about trauma and fear, we have enough of it around now. Ask about childhood, the first memory, grandparents, the first day of school, religious festivals.  Develop some talking habits and culture first; maybe a week or two later you will start to delve into hard times. Such a conversation, for the elder, provides a good mental exercise, a sense of belonging and care and in the same time, a welcome escape from the contemporary anxiety with coronavirus. Yes,  it may have therapeutical value and offer a sense of closure and passing experiences on. A simple conversation may fulfill a need we are deep down genetically coded with as species. To pass on our experience in the form of a story.
The growth of families is both linear through progressive generations but also very branched out from this linear model. That is why a tree became an iconic visual tool of family history presentation. We can trace linearity from the seed and roots to the weakest twig. But at the same time, it is fascinating to get entangled in the far-reaching branches. It is sometimes there, far from the linear center where ingenuity, creativity or just entertainment in the family can be found. The understanding of the progression of generations is fundamental in learning history and finding our place in it. We can even go as far as trying to understand society and its evolution in time through Strauss-Howe generational theory. This model indicates recurrent phases of society and individuals replicating itself in 80 years cycles.
Not to sound too Freudian, but I believe that a better understanding of ourselves starts with an exploration of our family history. We may try to run away from it, but it will always return to us in a form of lack of understanding and confusion for future generations. Facing it and processing it is in most cases much easier and productive than living in its mute shadow. 
The isolation and slow-down caused by Coronavirus and the very special family time of Festivals approaching may generate a perfect storm for genealogy. Genealogy which over the last decades of digitalization of resources came from the inaccessible echelons of science, linguistic and analytic synthesis skills into almost every household.
I have worked professionally in genealogy for over 20 years and have been a witness of great changes in the accessibility of records. Most importantly 80% of the work in drafting a reliable family tree can be done at a distance, working with on-line records or at their indices. Technology is fascinating especially in the time of a travel ban. I have been working in the past with WW II or Holocaust survivors who, because of their fragility could not travel to Europe anymore but through technology, it was possible to bring Europe to them.  I remember Skyping the whole village and city street walks in Poland with a survivor in the US telling the family story and recognizing every corner of childhood landscape. I remember the Skype meetings of survivors with the Righteous among the Nations families, who have just 15 minutes earlier had learned for the first time what their grandfather had done– hiding people in the very same basement from which they take potatoes now. As the Festival comes closer now some of us wonder if we can pray on line. I remember visiting cemeteries and death camps with an active phone or Skype conversation and survivors or their families saying Kaddish or Kel Malech Rachamim at the miraculously uncovered stone - matzevah or without it. Everything is possible as long as it brings people together and offers a sense of closure.
The answer to the now more than ever fundamental question about where we are heading depends very much on where we are coming from. Will the world after coronavirus return to its old tracks or maybe, with mutual effort, trace a new path? Regardless of the answer, humanity is very repetitive, it is more repetitive than we think in our generational self-centeredness. One thing is sure; our forefathers have already responded to similar crises and the shape of the old world, as well as ourselves, were defined by their answer from the past.
THE MASS GRAVE OF HOLOCAUST VICTIMS IN WOLBROM WITH COMMEMORATIVE PLAQUES TRANSLATED.
FILM AT THE MASS GRAVE OF HOLOCAUST VICTIMS IN WOLBROM WITH COMMEMORATIVE PLAQUES TRANSLATED.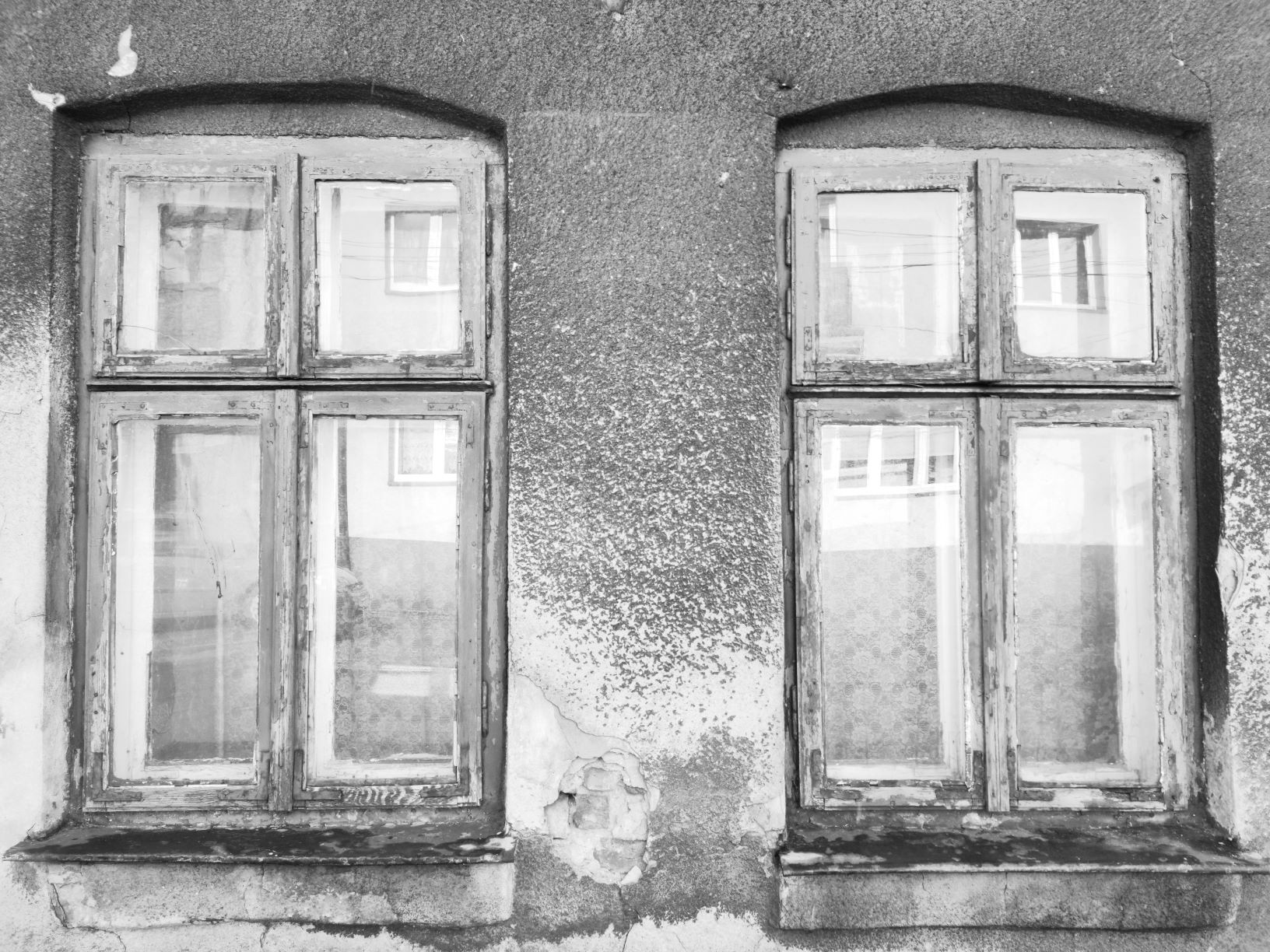 At the cemetery there are three rectangular, framed and covered with concrete slabs mass graves, with plaques:
The first plaque on the first grave reads: "GLORY TO THE MEMORY / OF JEWISH POPULATION / WHO FELL FROM THE HANDS / OF HITLERITE MURDERERS."
 The second plaque on the first grave reads: "PLACE OF ETERNAL REST OF 800 VICTIMS / POLISH CITIZENS OF JEWISH NATIONALITY / MURDERED BY THE HITLERITE FORCES ON THE DAYS 4-13 SEPTEMBER 1942 / GLORY TO THEIR MEMORY"
The second mass grave has a plaque with a poem that reads: "THIS IS WHAT NEEDS TO BE CARVED IN POLISH MEMORY LIKE IN STONE OUR COMMON HOUSE WAS DESTROYED THE SPILLED BLOOD MARKS OUR BROTHERHOOD. WE ARE CONNECTED BY THE EXECUTION WALL, BY AUSCHWITZ AND DACHAU , EACH UNKNOWN GRAVE AND EVERY PRISON BAR.
The third mass grave has a plaque that reads: TO OUR CO-CITIZENS AND JEWISH MARTYRS. THE INHABITANTS OF WOLBROM.
In those three mass graves, there are from 600 to 800 Jewish victims buried.
In September 1939, just after the Germans invaded Poland all Jewish residents of Wolbrom were expelled walking in the direction of Zawiercie. The marching column stretched for few kilometers, the walk took up to 3 days and was accompanied by regular German soldiers mockery and brutality. Most of those who survived were made to return to the city. In autumn of 1941, the Germans administered a ghetto, where almost 8,000 Jews were concentrated, including about 3,000 deportees and refugees. The ghetto borders were sealed in the spring of 1942. Liquidation of the ghetto in Wolbrom began in September 1942. The German police and Ukrainians walked all Jews to the railway station, where the selection was carried out. About 600 old and weak people were taken to the forest gorge, where they were shot and buried in mass graves. The Jews remaining at the station were loaded into cattle wagons and transported to the death camp in Bełżec. Several hundred fit and young men were selected and transported to labor camps. After the liquidation of the Jewish community in Wolbrom it was the desolate Jewish cemetery which became the place of executions of people who were denounced or came out of hiding. From mid-September 1942 to the end of 1944, nearly 400 Jews were shot in this way. Only 300 Jews from Wolbrom survived the war, most of them emigrated just after the war finished.